Hi all! I am officially in the second trimester now! I am 14 weeks along and had my OB appointment this morning. First off, let me say that between Saturday, when I hit 14 weeks, and Sunday I grew! It is insane to see the growth over the last few weeks. Just in the growth overnight, I have to retire several pairs of my comfy pants cause they aren't comfy anymore! :( I guess I need to buy some bigger pants!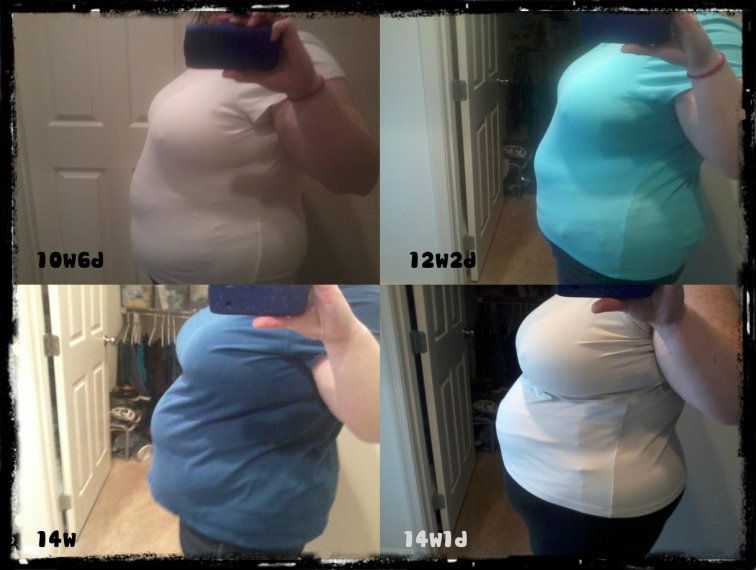 At my appointment this morning, all went well! The babies are looking good. They were all moving around and had heartbeats! My OB also measured the length of my cervix and it was excellent! A common problem with multiples pregnancies is the cervix begins to shorten and the risk of pre-term labor and incompetent cervix issues are increased. My blood pressure was great, which is a relief considering it was so high just 2 weeks ago. The biggest shocker came when the doc measured the size of my uterus, which has now come up above my belly button. My uterus is measuring 27 weeks (for a singleton)! That is crazy to me! I know I will measure bigger since there are four babies in there, but WOW! At 8 weeks I was measuring 13 weeks. That is 14 weeks of growth in 6 weeks!
Anyways, we are set for our first anatomy scan on July 11th with the specialist and we can hardly wait! I love seeing these squirmy little babies on the monitor! It makes this whole adventure seem real and helps me to cope with the major changes going on with my body.
I'll be updating again soon, so keep an eye out! :P
Katie